Duchess Monique Suite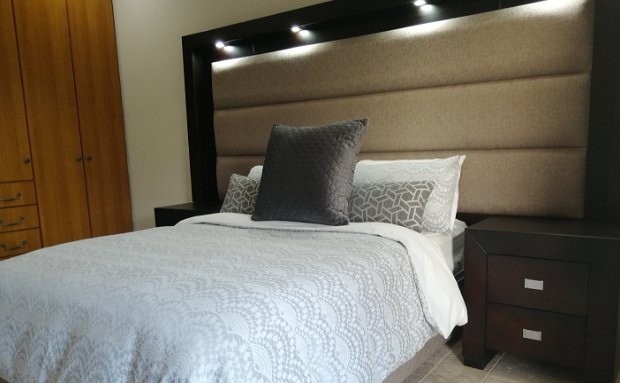 This spacious suite is furnished with a Queen-size bed, also featuring an en-suite bathroom with a shower and bath. The room is equipped with a free Wi-Fi connection, tea and coffee making facilities, built-in cupboard, TV with Netflix as well as a private patio.
This suite sleeps 2 guests.
Details
Sleeps: 2
Number of Units: 1
Amenities
Sleeps 2

Breakfast Included

Queen Size bed

En-suite bathroom with bath & shower

TV with Netflix

Free Wi-Fi

Coffee / Tea Facilities

Patio
Share This Page
Guest Reviews
We loved our stay. Breakfast was really good and the staff friendly. They went out of their way to make us feel at home. Will definitely go back!- Booking.com

- Dieter

South Africa

Sensational location, excellent bed, very friendly staff and a good breakfast.- Booking.com

- Alex

Germany

360 degree exceptional experience. Location, service and facilities are brilliant!We returned for a second stay within 2 days of leaving.- Booking.com

- Marlz2005

South Africa

Stunning views and homely atmosphere - Everyone was very friendly and welcoming and the overall atmosphere was lovely. One of the highlights was the stunning views. Being able to see Knysna and the ocean was really amazing. The room was very nice and the bed was comfortable. We loved our stay and wish we could have stayed longer.- Booking.com

- Emari

South Africa

Knysna Heads Magic - Amazing location and Lana, the hostess, were attentive and made the stay for us with their no-problem attitudes.- Booking.com

- Anonymous

South Africa

Heavenly two nights away with superb service and views. Magnificent views and delicious food. Honestly could not recommend this place more.- Booking.com

- Zoe

U.K

Very nice place and view. Friendly and helpful service from the owner.- Google

- Cornie Smith

South Africa

Such a beautiful view from the top of the Heads. You can look out over the Indian Ocean with uninterrupted views all the way to the distant horizon. a Very well kept secret!The staff are super friendly and nice.- Google

- PR

South Africa

Good food and a lovely view!- Google

- Matthew Strydom

South Africa

Great food and a fantastic view over the ocean.- Google

- Ben L

South Africa

We stopped to visit the Heads viewpoint and saw the guest house right on the spot. I decided to inquire about rates and couldn't believe what value it offered. We promptly booked in and enjoyed every minute of our stay. - TripAdvisor

- Maturetraveller2015

South Africa

Wow factor, stunning views, awesome breakfast menu and friendly staff! Would definitely go back. - TripAdvisor

- Genny Waters

South Africa

a Beautiful home away from home. Nested up high in a peaceful area. The restaurant has a breathtaking view, overlooking both the ocean and the lagoon. The rooms are perfect and everything has been well thought out with attention to detail everywhere. Marina and her team were gracious, friendly and accommodating to me. I will definitely be staying here again when I am in town. - Google

- Francois Bornman

South Africa

I did not stay at this guest house, but walked in off the street hoping to enjoy a light snack. The staff were very friendly and professional and welcomed me inside this beautiful home. The view from the terrace is spectacular; the best … - Google

- Gary Runtzler

South Africa

Perfectly situated! The manageress was very helpful and even accommodated my wife's special request for some vegetarian dish with ease and a big smile. The food was delicious, so was the coffee and hot chocolate. - Google

- Martin Reimann

South Africa

The best views over Knysna and the Knysna Heads. Stunning restaurant views with your meals...light lunch and coffee meals set in a classy atmosphere. - Google

- Devon Pulliah

South Africa

Very nice restaurant and very good food, their grilled hake and salad is delicious, with a lovely jakkelsvlei rose wine.This place will be perfect for sundowners with the most amazing views of the knysna heads.Ample parking outside in the road and a warm welcome at the door.They are running a special on their room rate and take advantage of such a deal and at the same time supporting them... Read More

- Pieter Du Toit

South Africa

Marina, the owner has also now opened the restaurant for walk-in customers on booking a place; fabulous view and better food you won't find! - Google

- Hein Jacobs

South Africa

Discovered this little gem by chance! What a beautiful and inviting atmosphere we were welcomed and we felt right at home. I will definitely see the Pearl View soon for a longer stay this time. I can definitely recommend the fish and chips so fresh and tasty, exactly what we were looking for. - Google

- Juliette De Waal

South Africa

Most amazing view, rooms are very clean! Great service and lovely people.Will def recommend to anyone wanting to stay in Knysna area. Thank you so much Lana and the team! - Google

- Michelle Brown

South Africa

A true Pearl!The location could not be more breathtaking with panoramic views across the Knysna lagoon and heads. The guest suites have an old-world charm and open out onto a shared balcony with a splash pool. Our hosts were very warm and accommodating and even prepared us a special vegan breakfast. A memorable place to stay! - Booking.com

- Erik

South Africa

Exceptional! By far one of the best guest houses I have ever stayed in. - Booking.com

- David

South Africa

Outstanding! We loved our stay. The view was spectacular, very friendly and welcoming staff. We had dinner and breakfast and it was delicious. I would definitely recommend this establishment !! - Booking.com

- Lynn

South Africa

It was relaxing, inviting and the perfect Garden Route setting.The staff were such amazing people. The breakfast was 100% delicious every day and their coffee shop worth a visit with such incredible views to make you want to stay! - Booking.com

- Mark

South Africa

Breathtaking views, Superb Hosts and the best of everything!We had the best time here just pre lockdown. Marina and team were all excellent hosts, they went over and beyond for us, the food was great ,excellent area, beautiful views too, we will definitely be back in future for longer!! - Booking.com

- Khusyg

South Africa

I can't say enough good things about this place!!! From the moment we arrived, to the moment we left, we felt extremely spoilt!! The views, the food, the rooms, the staff, the common areas... I could go on and on about how perfect everything is for a relaxing few days along the garden route. Marina goes out of her way to accommodate your every need. No task is too... Read More

- Jonathan

South Africa

The view is spectacular. It's been one of the nicest guesthouses we've been in South Africa. Although the rooms itself are not extraordinary, the house itself is on the edge of a cliff with a beautiful sunset view. We joined dinner and the owner of the house did her best to give us a memorable evening. We really enjoyed our stay! - Booking.com

- Viktoria

Germany

The staff were very friendly and welcoming. The bed was very comfortable and excellent bathroom facilities.It was lovely to have a veranda where we could sit and enjoy the fantastic views.Breakfast was also served outside against a beautiful backdrop of lagoon. Everything was offered for breakfast. - Booking.com

- Andy

UK

A gem - wonderful stay!Fabulous views from our wonderful room! Luxurious feel to all the interior, very spacious room/bathroom and terrace. Lots of attention to detail too! We were worried we would have to drive into town for dinner but found two gorgeous restaurants within 5 minute walk: 2 Story (amazing!) and Head over Hills. Small beach within walking distance too! Staff are wonderful, especially the new lady from... Read More

- Grace

UK

Impeccably located and sumptuously appointed.Located in probably the best position in town with endless views of the lagoon to the NW and the deep blue sea to the S, Pearl View is immaculately placed. Very friendly and professional staff were always on hand to help, and the room itself was delightfully appointed. There's a pool on the bottom floor, but the action takes place on top with the views.... Read More

- Swanbush

UK

Exceptional experience!The location is on the top of the head, you can see the lagoon & ocean in a 360 view from the terrace. The place is very cozy & intimate, you feel like you're home. Marina & her staff are super welcoming & friendly. They make fresh breakfast everyday. They help with booking activities in the area. The details in the place are all authentic, the scents they... Read More

- Nourhan

Egypt

Location couldn't be better, the room was lovely, well appointed and huge and the staff really went the extra mile. A real pleasure to stay here, can't recommend highly enough. - Booking.com

- Rachael

UK

Best sea view and a lovely host.The check-in with Lana was great and very welcoming. The room itself was spacious and had everything we needed. The guesthouse as a whole is just amazing: you have a wonderful sea view, the lounge area is very cozy and all in all we felt very safe. - Booking.com

- Buket

Germany

Highly recommend!! The location is great and view is breath taking. Also the manager Lana who lives on site is amazing - welcoming, accommodating, and makes an amazing breakfast for you. Beds are very comfortable as well. - Booking.com

- Alexandra

Canada

Very good stay, loved the views!Location had beautiful views, breakfast was great, room very comfortable and the host was able to do all our laundry for us which was fantastic! They accidentally double charged us and we got a full refund back the following week. - Booking.com

- Niahm

UK

Awesome place on the top of the hill.Perfect location with the view across the bay and the open ocean.The house has been recently renovated with perfect taste, the rooms are big and cosy and the common spaces are great.We loved the fresh breakfast with the view on the morning.Staff very friendly and provided good advices. - Booking.com

- Oscar

Switzerland

Exquisite guest house with breath taking views.Stunning views of the Knysna Heads. Bedrooms beautifully decorated and the beds were super comfy. The staff were very kind and helpful. They went out of their way to make our stay comfortable and peaceful. Lana cooked a really delicious breakfast for us. This has become our new favorite spot in Knysna! - Booking.com

- Lindsay

South Africa

Great place to stay with a great view, we hope to go back.Awesome location with a lovely view, great host with a very warm welcome. She offered a lot of information and insight. The room, breakfast, etc. was all great. - Booking.com

- Kirk

USA

Mesmerizing view and nice hospitality.Amazing view on Knysna and on the ocean.Delicious breakfast from our fantastic host.Highly recommended! Booking.com

- Marilena

Denmark

Great location! From our room, we had a nice view over the lagoon, the mountains and the sea. The room itself was absolutely perfect: spacious, lots of natural light, floor heating, great bathroom and so on, which made us completely zen! We also had a nice terrace to enjoy the sunset. The breakfast was delicious & varied every day. Our host Lana was super friendly and helpful! - Booking.com

- Julie

Belgium

Everything was just fantastic. The manager took good care of the guests and made us a great breakfast. The place also have the best 360 view in Knysna over the India Ocean and the lagoon. - Booking.com

- Lb

Denmark

Amazing castle at the Heights over the clouds.Super friendly staff who tried to read all wishes from your eyes. Amazing location where you can watch the Indian Ocean, the lagoon and the isles at the same look-around (if there is no mist!). Excellent coffee. - Booking.com

- Ulrich

Germany

There is absolutely nothing NOT to like. Lana, the house manager was fantastic helping us plan our stay as well as answering any and all questions with a smile. The room was outstanding and the view spectacular. Please consider this B&B when visiting Knysna! Booking.com

- Irene

Canada

Fantastic place. The house is beautiful. The location is fantastic with wonderful views. Unfortunately we spent only one night there. The hosts and the services are great. If you sleep there do not miss the breakfast, it is just delicious.We absolutely recommend it! - Booking.com

- Alejandro

Spain

Excellent Accommodation at the Knysna HeadsFantastic location high on the Knysna Heads, with stunning views of the Heads, the ocean and the lagoon.Breakfast was excellent! Very friendly and welcoming host. - Booking.com

- Kevin

South Africa

Great view! Kind Hosts!Beautiful property. The hosts were kind and gave us an upgrade at no extra cost. I enjoyed the first breakfast then it became not too great subsequently. Knysna is a beautiful community and the hosts gave us insightful ideas on where to visit. We'll be back again! - Booking.com

- Stephen

South Africa

A Gem of a place.The place is flawless, the host and employees were fantastic with wonderful views for both the lagoon and the sea. - Booking.com

- Anonymous

South Africa

Amazing host and even better views. The room was large and comfortable with a good shower. Balcony was good but be aware it attaches to the main guest house so in the summer I don't imagine it's private. - Booking.com

- Anonymous

UK

The scenery overlooking the distance is extremely beautiful. The room is convenient because it has a microwave oven. I stayed in a room with a terrace, but I could see the cliff of the head on the opposite bank in front of me. The hotel is in a better location than the outside view point. Beaches and swamps are also nearby.

- Hit

Japan

Fantastic guesthouse with a beautiful view.The guesthouse is fantastically beautiful and you have a beautiful view of the bay from the large, sunny balcony. The staff were very nice and tried hard to make our stay a great one. The delicious breakfast leaves nothing to be desired! Unfortunately we only had one night here but we definitely want to come back here again with more time. - Booking.com

- Sven

Germany

Very good overall, with a huge room (pearl suite) - Excellent bed king sizeDouble walk-in shower, great!Extreme kindness of the boss and the staff. - Booking.com

- Patrice

France

Best view in Knysna! Beautiful hotel!We were warmly welcomed and shown the whole hotel. The view from this hotel was unbeatable. The rooms were comfortably furnished and very large. The bathroom had a bath and shower. There was everything you need. The bed was huge and very comfortable. Unfortunately we only stayed one night, wish we had stayed longer. The breakfast was also very good and lovingly prepared. We... Read More

- Theo

Germany

Absolutely gorgeous!!!The room (Pearl Suite) was beautiful, an absolute dream! Partner shower, freestanding bath, two detergent and a huge bed. And very lovingly furnished. - Booking.com

- Susanne

Germany

Superb! The house is located on a hill right above the sea, the location is fantastic. Nice ambiance of the house. The breakfast was good, but not as outstanding as others have described. - Booking.com

- Dietmar

Germany

Beautiful view with great breakfast!The best breakfast and the best view on our entire trip! Really nice hostess, thank you for everything! We will gladly come again. - Booking.com

- Rene

Germany

Beautiful house right at the mouth of the bay to the sea.The location of the beautifully decorated guest house directly above the viewpoints is unbeatable. The hosts are very nice, you feel right at home. We would have liked to stay longer than one night. Great breakfast! - Booking.com

- JK

Germany

EXCELLENT Guest house with unforgettable views.Excellent Location with perfect view over lagoon and bay, very friendly hosts, great tips for the surrounding area. - Booking.com

- Julia

Germany

Wonderful stay in KnysnaThe place is really beautiful. And both the room and the rest of the hotel are beautifully decorated and exude luxury. Beautiful! - Booking.com

- Michel

Netherlands

Almost a lighthouse at the entrance of the fjord.The breathtaking view, the kindness of the hostess. - Booking.com

- Pol

Belgium

Really nice accommodation, great view!The best accommodation on our tour! Excellent view, nice hostess, great breakfast, comfortable bed. Didn't want to leave! - Booking.com

- Petra

Germany

Great location on the rock with great views of the sea and Knysna lagoon. The breakfast room (in good weather also possible outside, but we had a lot of wind in early Nov) with a gangway view. The furniture with the dark wooden floors with boat paint very nice. Overall very clean and comfortable. The manager Lana was very friendly and extremely helpful, thank you very much. Directly under... Read More

- Ludger

Germany

Great location on the rock with great views of the sea and Knysna lagoon. The breakfast room (in good weather also possible outside, but we had a lot of wind in early Nov) with a gangway view. The furniture with the dark wooden floors with boat paint very nice. Overall very clean and comfortable. The manager Lana was very friendly and extremely helpful, thank you very much. Directly under... Read More

- Ludger

Germany

Very best location. THE BEST BREAKFAST in Knysna. Simply fantastic. We didn't want to leave!! Great breakfast. Very kind service. - Booking.com

- Beate

Germany

We had the only room of the architecturally wonderfully designed house in the upper area. Private access to the terrace with fantastic views of the ocean and Western Head over 180*. Completely beautiful. Lana looked after us with great warmth and also great knowledge.Breakfast left nothing to be desired. - Booking.com

- Peter

Germany

A real dream - Everything! Starting with Lana the good soul of the house, the home feeling through lovely decor with a well stocked bar and ending with the outstanding view of the Indian Ocean and Knysna.The restaurant tips were perfect as was the breakfast. The customer is in the forefront and has every opportunity to enjoy his time! - Booking.com

- Katharina

Germany

Marina was very nice and told us a lot of interesting things and gave us tips.Dinner was lovely and lovingly prepared, on the terrace overlooking Knysna/Lagoon and extremely delicious - a wonderful candlelight dinner. The breakfast was great, with everything (sausage and cheese as well), fruit salad etc.The location of the accommodation is great. Unfortunately we missed the dolphins at 1 day. - Booking.com

- Anne

Germany

Marina was very nice and told us a lot of interesting things and gave us tips.Dinner was lovely and lovingly prepared, on the terrace overlooking Knysna/Lagoon and extremely delicious - a wonderful candlelight dinner. The breakfast was great, with everything (sausage and cheese as well), fruit salad etc.The location of the accommodation is great. Unfortunately we missed the dolphins at 1 day. - Booking.com

- Anne

Germany

The location of the hotel is fantastic, on the terrace you have a great view of Ocean and lagoon. The breakfast was very good, the staff very nice. - Booking.com

- Anja

Germany

Perfect accommodation with a beautiful view and excellent breakfast.The hostess was lovely and courteous, making sure we had a comfortable and cozy place to stay. In the morning she prepared a sumptuous breakfast rich in fruits and fresh ingredients. The place is in an amazing view point that overlooks 3 different view points. highly recommended. - Booking.com

- Barak

Israel

Beautiful house in a great locationUnfortunately, you can't give 11, I would have done it here. A lodge at the Heads, fantastic house with nice rooms and warm hosts. Maybe the best location in Knysna ever. - Booking.com

- Rainer

Germany

We were welcomed very nicely and felt immediately comfortable. The room is very high quality and everything is available.For breakfast, every wish was fulfilled (e.g. Pancakes, different egg dishes, a lot of fresh fruit etc.)Very good Wi-fi.The accommodation provides a mega view, which you can enjoy on the terrace.We would book again immediately. - Booking.com

- Alexander

Germany

Incredible view. We were welcomed well and warmly looked after. A really great place to stay. This villa is very luxurious and new.We can only recommend them warmly. - Booking.com

- Pietro

Germany

Breakfast was very good, the manager of the house was very friendly and gave us good tips!Great view!! - Booking.com

- Marie-Christen

Austria

Really nice staff, arrived after 10pm - were still welcomed very friendly.... we could even choose a room, there were 3 to choose from. The view was unique... perfect for a nice evening on the terrace under the stars.... it was one of the best accommodations we had in South Africa... We would stay there again and again! Excellent!!! - Booking.com

- Marion

Austria

Great location with a nice view over the bay. Well-known public viewpoints nearby. Large clean rooms. Very friendly staff. Highly recommended, we'll be back. - Booking.com

- Thorsten

Germany

The expectations were completely met.The breakfast was great, with lots of fresh fruit. The beds were very comfortable. Very. very nice hostess. She made our stay very positive. Great view of Knysna lagoon and the entrance to the Heads. - Booking.com

- Gerhard

Germany

This Guest House was the biggest surprise of our entire Garden Route journey! The location is unique throughout Knysna, it's just perfect! The house is located in the center of the top sightseeing spot at the Knysna estuary. From the balcony of the house, you can enjoy the unique scenery of the front and rear, left and right, and will come again if you have a chance! - Booking.com

- Andy

South Africa

Staff and breakfast, breakfast was really good! So much variety and nice staff. - Booking.com

- Wandjanie

Netherlands

Fantastic view and great breakfast. Located directly on the viewpoint. Large room with a view of the sea and lagoon.Warm welcome and friendly staff. Thank you for the hospitality! - Booking.com

- Anonymous

Germany

Great stay that leaves nothing to be desired. Excellent view, very friendly hosts, good beds, quiet location. - Booking.com

- Anonymous

Germany

Fantastic. Really nice and helpful hostess, with many tips about restaurants, possible activities etc. The accommodation itself was beautiful. You are right above the view point at the Heads. There is no better view. The rooms are spacious and clean. For me there was a vegetarian breakfast in the morning extra. Really delicious. One of the best accommodations we had on our trip. Next time we will stay longer!... Read More

- Anonymous

Germany

Nice home, with great views and decent service!Nice home, with great views and decent service! Good breakfasts, nice and helpful staff. There is an opportunity to sit at sunset, admire the views of a bottle of local wine! During the day during the heat, it is possible to cool down in a cozy pool! And of course amazing views!!! - TripAdvisor

- Alex7dom

Russia

Absolutely fell in love with this place!! Marina is an incredible host... I have no more words, other than that we will definitely be back as soon as we can! The view is breathtaking and if you're a couple looking for a romantic setting, look no further. - TripAdvisor

- Jonna Adams

Spain

Awesome and breathtaking views of both the lagoon and the oceanexcellent customer service especially fromLana who went all out to make sure that we had a memorable and awesome stay. marina was also welcoming and treated us with courtesy and humility, i will definitely utilize their service in the near future. - TripAdvisor

- emokwe637390

South Africa

Simply wonderful. This place is just amazing from the welcoming on our arrival to the departure. The location, the room, the breakfast, the staff, we couldn't wish for more. We really recommend a stay at this Guest House and we'll come back to Marina and her staff. We stayed for 3 nights this time but next time we will stay for a bit longer for sure! - TripAdvisor

- kwidma295305

South Africa

A pearl indeed atop the finest position in town. A big thank you to Marina and her team for their lovely welcome, well-appointed rooms, and great service. The views are simply breathtaking. There is a pool on the property and a large balcony that affords 270-degree views of Knysna lagoon and the Indian Ocean. A lovely experience. - TripAdvisor

- IDBooth

Swanage

Beautiful stay - We had lovely stay with the loveliest view of the Knysna mouth. All the staff members was very friendly. Would recommend to anyone planning to stay in Knysna. Breakfast was lovely and their coffee was even better. - TripAdvisor

South Africa

Marina the owner and Lana the manageress was amazing. We were treated like royalty. The room was lovely and spacious with stunning views. The house is stunning and views great. everything is within 5 minutes from the house but if need be they make the best meals at the house , No need to even go to any restaurant! Overall i will definitely go back. Location and staff was... Read More

- Edwin & Gerda

South Africa

Marina the owner and Lana the manageress was amazing. We were treated like royalty. The room was lovely and spacious with stunning views. The house is stunning and views great. everything is within 5 minutes from the house but if need be they make the best meals at the house , No need to even go to any restaurant! Overall i will definitely go back. Location and staff was... Read More

- Edwin & Gerda

South Africa

A true pearl in Knysna !We had an amazing time at Pearl View. The views are breathtaking , the room was cosy and well designed with a lovely kitchenette and a fantastic bathroom. The host was truly amazing and very accommodating , she even went as far as to bring us a camp cot for our 1 year old to the room.The view is truly spectacular. Pearl view is... Read More

- Aadil M

South Africa

Nice in Knysna - We stayed only for one night and we have been very sorry to leave this place. The view was fantastic and we felt very welcome! You can reach a little bay by a walk and if you are lucky, you will see the dolphins from the balcony. Enjoy your stay! - TripAdvisor

- bfindt534432

South Africa

One of our best stops during the Garden Route - This guesthouse is just amazing. The house itself is very cozy and nicely decorated with paintings etc. Lana is a perfect host and helped out a lot including tips for restaurants and what/how to do in the area. We felt very safe and enjoyed our room with sea view. Definitely recommend to stay here! - TripAdvisor

- byilma211330

South Africa

Highly recommend!! 10/10 in every way - Our stay here was perfect. The views are breathtaking and the manager (Lana) is lovely and accommodating. She also makes an amazing breakfast :). the beds are extremely comfortable and the location is a short 10 min drive from the harbour. - TripAdvisor

- agayse138535

South Africa

Truly Wonderful - From the personal welcome to the good bye we loved our stay, wish it was longer! Beautifully furnished, attention to detail, luxury, very comfortable spacious bed and superb breakfast. Unforgettable views of sea, lagoon, heads, sunset. Lana was a gem, she gave us top tips for dinner and couldn't have done more to make our stay special. Got to go back. Highly recommended. - TripAdvisor

- Marina

South Africa

A warm welcome greeted us on a wet windy evening in the shape of Lana our hostess. The guest house is stunning in both style and location. Spotlessly clean and fresh feeling our bed and room were comfortable and spacious. Lana was delightful and informative while attending our requirements. A very recommended place to stay. - TripAdvisor

- Carol & Bill Maclaughlin

UK

Don't stay anywhere else - We have just stayed at Pearl View. Wow what a magnificent B & B. Marina the owner was so kind and made us feel like we were in our own home. Nothing was too much trouble for her.The views of the Knysna Heads were amazing and what a treat the breakfasts were.Will definitely be back and thank you Marina for our stay. We loved... Read More

- Lucy W

Qatar