Attractions
The KNYSNA area is famed for its beauty , with coast, mountain and forest walks in great variety, miles of unspoiled beaches, excellent sea, rock and river fishing, lagoon and deep-sea cruises and with golf, tennis, squash, bowls clubs close by, all happy and eager to welcome visitors.
Things to do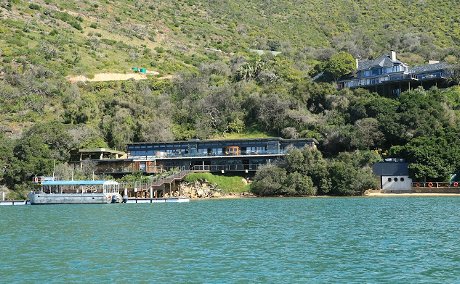 Featherbed Co.
Featherbed Co. offers guest's an unforgettable experience on the Knysna Lagoon with some unique experiences to choose from. These experiences range from a leisurely sunset cruise on the lagoon either by Paddle Cruiser or on the John Ben, Hiking in a pristine nature reserve on The Western Heads, experiencing the fresh sea breeze as you explore The Heads where estuary meets ocean on a 45ft catamaran or enjoying fresh seafood and other modern cuisines at Cruise Café.
Tel: +27 (0)44 382 1693
Fax: +27 (0)44 382 2373
Email: [email protected]
Web: http://www.knysnafeatherbed.com
» Read More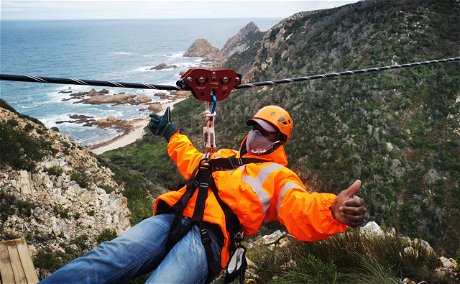 Knysna Zipline
If you are an adrenaline junkie and speed is your thing then you will not be disappointed. This adrenaline filled experience has you gliding over tree tops while you enjoy the spectacular views of the surrounding forests and landscapes. Knysna Zipline has especially been designed and installed to enhance the natural beauty of the Kranshoek Sanparks picnic site. The ziplines are some of the longest you will experience and definitely not for someone with a fear of heights. Extremely long cables crisscross the gorge at the picnic site and with heights of over 200 meters, it will certainly be a memorable experience.
Tel: +27 (0)21 795 0225
Mobile: +27 (0)79 495 3987
Email: [email protected]
Web: https://www.saforestadventures.co.za/index.php/knysna-ziplines/
» Read More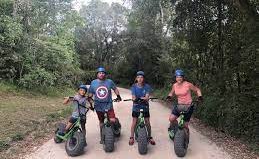 ScooTours
A unique and true forest experience. Enjoy an exhilarating downhill on the Monster Mountain Scooter, descent through indigenous forest, sweepy bends and single track.  A scenic minibus ride takes you into the heart of the forest to the best hills to start your descent in the Garden Route National Park.  All of this while on the lookout for our local wild life, the majestic Knysna loerie, the shy bushbuck and wild boar.
Tel: +27 (0)79 148 3751
Email: [email protected]
Web: https://scootours.co.za/knysna-forest/
» Read More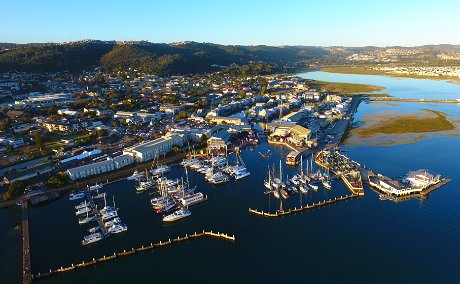 Knysna Waterfront
A trip to Garden Route is not complete without a visit to the famous Knysna Waterfront, arguably one of the most popular leisure and shopping destinations in the region, boasting a superior marina, a base for luxury yachts and Knysna's gateway for cruises and luxury charters voyaging into our pristine lagoon.
This shopper's paradise has the perfect gift for everybody from books to boutiques, clothing to curios. Whether you require trendy clothes or an exclusive outfit, our clothing stores and boutiques have the perfect garment for you.
Tel: (044)382 0955
Email: [email protected]
Web: https://www.knysnawaterfront.co.za/
» Read More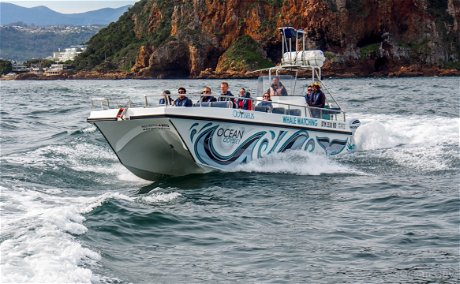 Ocean Odyssey
Join the Odyssey team on an adventure of a lifetime as you navigate the Garden Route coastline in search of the migratory humpback and southern right wales, exploring the Knysna Heads whilst capturing the breath taking cliffs, historical caves or exploring waterways of Thesen Island by paddle board.
Tel: +27 (0)44 382 0321
Email: [email protected]
Web: https://www.oceanodyssey.co.za
» Read More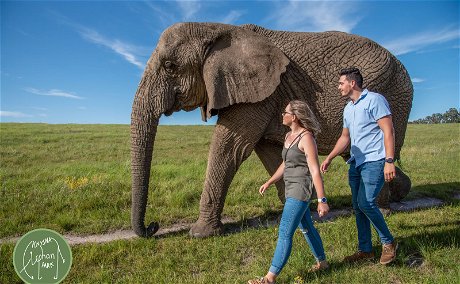 Knysna Elephant Park
Get up close and personal with the largest domesticated matriarchal herd in our country. Responsible and educational interactions allow guests to appreciate the awe-inspiring presence of these animals, but still give the elephants the space and freedom to choose where they want to move, what they want to eat and who they want to interact with. There are no fences to spoil the close encounter and our environment encourages elephants to exhibit natural behaviours.
Tel: +27 (0)44 532 7732
Whatsapp : +27 (0)60 413 8310
Email: [email protected] or [email protected]
Web: https://knysnaelephantpark.co.za
» Read More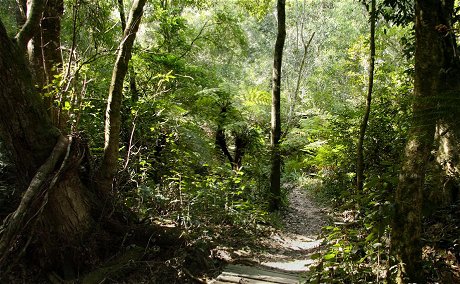 Circles in the Forest & Jubilee Creek
Follow one of the hiking trails to experience the forest first-hand. Two trails start at Krisjan-se-Nek: one trail of 3 km (about 1,5 hours) and one of 9 km (about 3 hours). The effort level ranges from easy to moderate, making these trails accessible to anyone over the age of 5. This route was previously known as the Woodcutter's Trail but was named after Dalene Matthee during the unveiling of the memorial. Hence, these routes are now known as the Circles in a Forest trail.
This route takes you to the heart of this indigenous forest, past Outeniqua Yellowwood trees that have been growing there for hundreds of years, tree ferns that are over 3 meters tall, babbling streams and exquisite fungus. And if you're lucky, you'll spot a loerie.
Tel: +27 (0)12 428 9111
Mobile : +27 (0)82 233 9111
Email: [email protected]
Web: https://www.sanparks.org
» Read More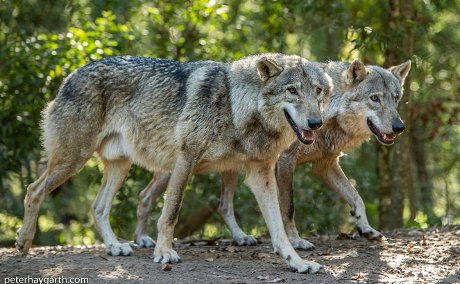 Garden Route Wolf Sanctuary
Garden Route Wolf Sanctuary, situated between Knysna and Plettenberg Bay – offers an unparallelled experience with wolves. With easy access and plenty of parking, we are a destination not to be missed. Our sanctuary is home to two packs of Timber Wolves, namely the Sparrowhawk and the Rambo Packs
Tel: +27 (0)74 303 0657
Email: [email protected]
Web: https://www.facebook.com/WolvesPlett/
» Read More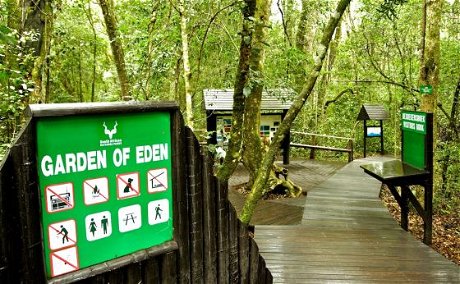 Garden of Eden
The Garden of Eden is a walking route set in the lush, green Knysna indigenous forest.
The trail is easily marked on the side of the N2. The route is a short board walk through the forest in a circular shape. The major attraction is the forest itself; absolutely beautiful yellow wood trees, thick green foliage and streams. The garden itself comprises smaller trails, so it's up to you if you wish to do the short walking trail, or meander off to explore further. There is also a 800 m board walk suitable for wheelchairs.
Distance: 1 km, level throughout.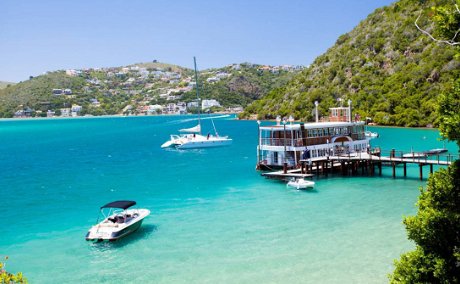 Boat Trips
Knysna Lagoon 1.5-hour Sightseeing Boat Cruise
The Knysna Lagoon is one of the most stunning natural wonders along South Africa's Garden Route—a glittering lagoon framed by the soaring cliffs of Knysna Heads. On this tour, set sail across the lagoon, explore the Knysna estuary, and head out into the ocean to Brenton-on-Sea and Buffalo Bay. Along the way, look out for wildlife, including whales, dolphins, cape fur seals, and sea birds.
Springtide Sailing Charters
Springtide charters offers exclusive and unique sailing cruises that showcase the natural beauty of Knysna, whilst you sit back and soak it all up. Join us on the beautiful Outeniqua yacht and allow our experienced crew to take the helm, while you sit back and enjoy the splendour and combination of salt, air and scenery – what we like to call vitamin-SEA!
John Benn cruise
The John Benn is a double-decker floating restaurant offering daily Lagoon cruises to the Knysna Heads. A memorable family activity on Knysna Lagoon. One of the best floating restaurants in Knysna.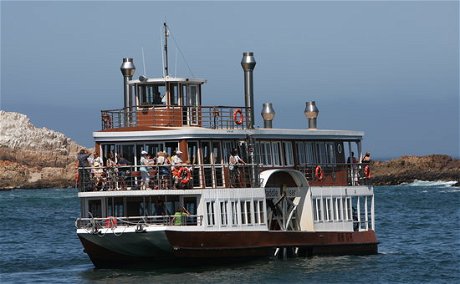 Paddle Cruiser
The Paddle Cruiser is South Africa's only paddle-driven vessel, offering a unique and unforgettable experience on the Knysna Lagoon.
Cruise in style on the Lagoon to the famous Knysna Heads aboard this unique paddle-driven vessel.
A fine dining experience.
Contemporary decor - luxury with great ambience.
Magnificent 360° Lagoon views.
Great for cocktails and sundowners.
A wonderful dinner venue - leave at sunset, see the Heads at twilight and return under the stars.
Speciality Mediterranean cuisine with superb service.
Menu caters for all dietary requirements.
Two full bars, one on each deck.
Fully enclosed - not dependent on the weather.
Oyster and sparkling wine cruises by arrangement.
A unique function and wedding venue.
An unconventional conference venue.
Duration:
1 1/2 Hour - lunch time cruise (optional a la carte and tapas menu available)
2 Hour - dinner cruise (Includes Buffet Dinner)
» Read More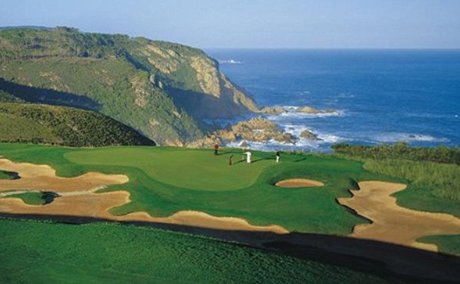 Golfing
Pezula Championship Course
The Pezula experience, A spectacular, 'links feel' championship course with great views over the Indian Ocean and the Knysna Lagoon, right on the clifftop of the East Head of Knysna. The course is set on an incredibly diverse coastal area and offers players the total golfing experience. Your golf intellect is required, though… The course, together with the luxury hotel, makes this place one of the rarest on earth.
Simola Golf & Country Estate
One of the best Jack Nicklaus' signature courses in South Africa. A spectacular view right through the Knysna Heads and overlooking the Knysna River make this course a definite 'must play' in the area. Water seriously comes into play on only two holes, but Jack Nicklaus' love for bunkers make precision more important than distance. The 19th hole completes the experience.
Knysna Golf Club
A well-maintained, matured and flat parkland course situated on the shores of the tidal Knysna lagoon, where water comes into play on most of the 18 holes. This course is easy to walk and has some tricky holes. Trees, water and wind can easily be a factor.