Pearl View Brew Coffee Shop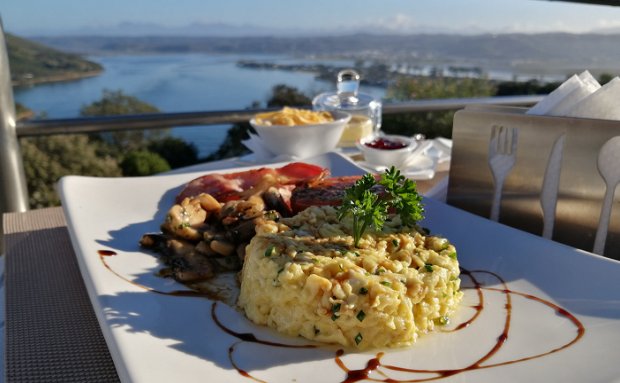 We offer an on-site coffee shop where you can indulge in a treat, light lunch or sip on a steaming cup of freshly brewed coffee or cappuccino while looking over the Knysna lagoon from the terrace.
It is a coffee shop of white cups and black coffee, of small jugs filled with cream, that has ambience of friendly chatter. With ample seating, you gain the feeling of being social, yet have the confidence that you can enjoy your own contemplations at leisure. The sight and aroma of freshly prepared, mouth - watering food will be a gentle massage to your soul.

Operating Hours to the public:
Monday - 09:00 - 16:00
Tuesday - Closed
Wednesday - Closed
Thursday - 09:00 - 16:00
Friday - 09:00 - 16:00
Saturday - 09:00 - 16:00
Sunday - 09:00 - 16:00
Dinner on request for in-house guests (By pre-arrangement)